Never Buy Live Bait Again!
The First Robotic Lure
That Catches Real Fish!
The first electronically self-swimming fishing lure made to mimic real fish.
Robitc Lure is one of the most interesting and unconventional fishing lures on the market today. This is a battery-powered, rechargeable lure that has an electric propeller on its nose which allows it to move completely on its own. No reeling or technique by the angler necessary.
Fish in open water under a bobber around schooling baitfish. Once in the water for 10-12 seconds, the propeller will activate. Sit back and relax while the Robotic Lure does the rest!
We carry two sizes, The 5.25in and the Mini lure at 2.6in
Robotic Lure Specifications:
Watch How Robotic Lure Works
Robotic Lure Catch A Monster Bass
Built-In Powerful Battery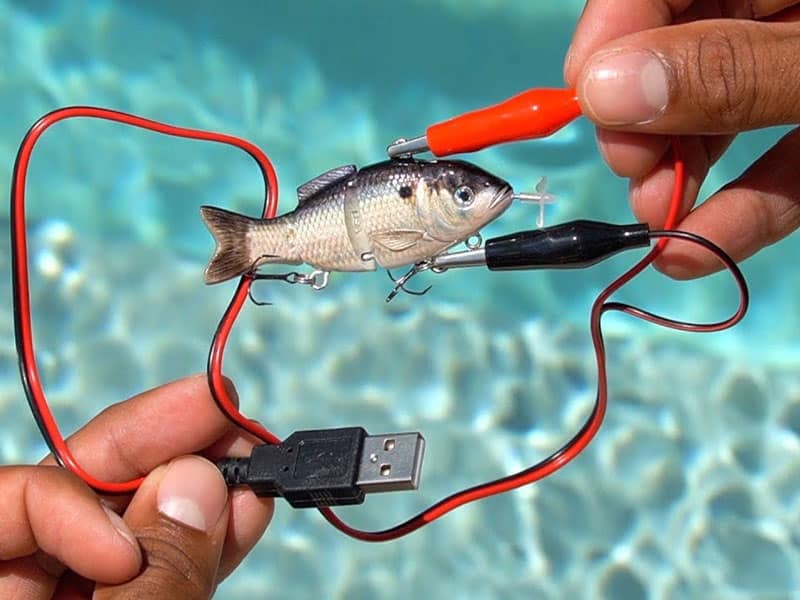 Many people rightfully believe that live bait is the most effective attractant for any fish and using live fish bait is the most effective way to catch predator fish such as pike, bass, trout, walleye, etc. Unfortunately, there are some major issues associated with live bait, such as:
Robotic Lure Carries Three Sizes
14 Species
Charing Cables (included)

1 Extra Propeller (included)
12 Species
Charing Cables (included)

1 Extra Propeller (included)
9 Species
Charing Cables (included)

1 Extra Propeller (included)
Frequently Asked Questions